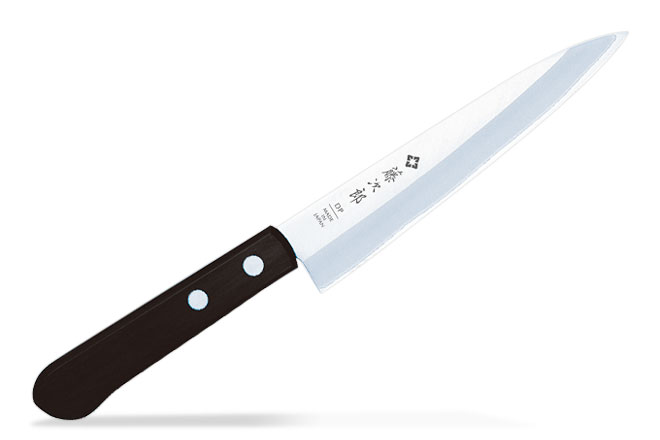 TOJIRO DP A-1 3Layered by VG10 Petty Knife 135mm
F-304
This line is designed for home use. Blade is same as our professional model – VG10 as core steel, clad by 13-chrome stainless steel. That means it has achieved both professional sharpness and easy maintenance.
Blade is set to appropriate thickness for home use, so that it is able to hold and cut food with less stress.
Handle made from reinforced black woodl, which is widely used by professionals.
Although its function is same as for professional use, it is modified to light weight to fit in home-use.
Specification
Blande length

135 mm

Total length

240 mm

Weight

55 g

Blade

VG10 + 13 Chrome Stainless Steel

Handle

Reinforced Black Wood

Edging

Double Bevel