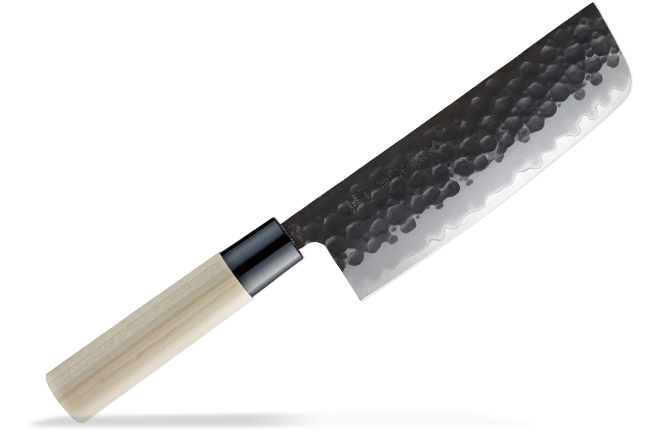 TOJIRO HAMMERED Nakiri 165mm
F-1113
This is fusion of tradition and modern technology.
VG10 in core, 13 chrome stainless steel as outer layers. Kurouchi finish usually gets rust quite easy, but clear coating applied on blade surface in order to prevent having rust easily. Hammered texture is not only design, but effective against food sticking on blade.
Handle is made from Japanese magnolia which has smooth texture and good in water resistance.
Specification
Blande length

165 mm

Total length

305 mm

Weight

155 g

Blade

VG10 Clad

Core

VG10

Outer Layers

13 Chrome Stainless Steel Clear Coated

Handle

Magnolia + Resin Ferrule

Edging

Double Bevel