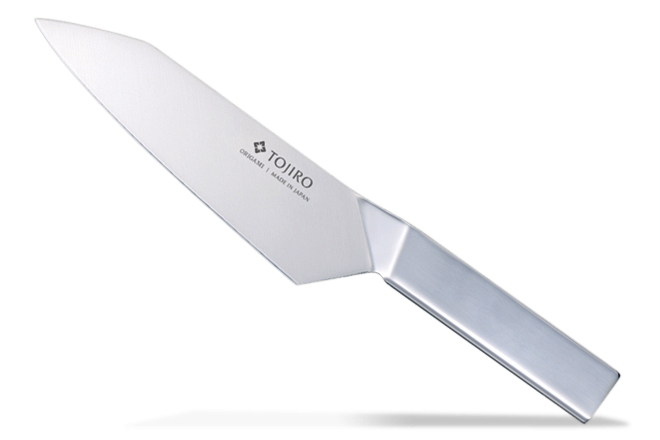 TOJIRO ORIGAMI Santoku 165mm
F-771
Image comes from "Origami" – Japanese traditional paper craft that forms many kinds of figures by folding a sheet of paper.
This knife is made from a folded metal sheet, no welding process involved.
Its design is very unique and awarded by iF Design Award – world's famous product design award.
Specification
Blande length

165 mm

Total length

300 mm

Weight

175 g

Blade

High-Carbon Stainless Steel

Handle

High-Carbon Stainless Steel

Edging

Double Bevel